Online Backup for MSPs and IT Providers
eazyBackup MSP is a cloud backup solution tailored specifically for MSPs with remote management, monitoring, and reporting.

Get complete remote management and central monitoring capabilities for all your accounts.

As a managed service provider, VAR or consultant – you are a great fit for our program. There are no contracts or minimum commitments to start.

Private label branding available, Ideal for those MSPs who do not want their customers viewing the retail pricing on our website.
Canadian cloud storage powered by eazyBackup, Controlled Good Program certified and deployed in
tier III data centres that are certified for SOC 2.
Full end-to-end encryption, files are always encrypted before sending or storing using strong AES-256bit encryption.
Two-Factor Authentication available to protect your backups
from unauthorized access.
A customer controlled encryption key means you are the only party with access to your data, ensuring total privacy.
HIPPA and PIPEDA compliant data protection
eazyBackup stores and maintains electronic health records in accordance with PIPEDA and HIPPA. eazyBackup uses security best practices and technologies to ensure the physical security of its facilities and to maintain the privacy and integrity of electronic data and digital records.
Controlled Goods
Compliant
CGP accreditation allows eazyBackup to conform to the highest levels of cloud storage compliance, ensuring that customer data in our cloud is secure.
Fast, Secure, Encrypted Backup for
Choose the files / folders you want to protect with no limitations on file size or type.
Create custom schedules
Set up custom exclusions
Manage data retention (unlimited retention on Server Plan)
Remotely configure backups from our control panel
Backup files and folders from network locations such as UNC paths and NAS devices.Back up files & folders with no limitations on file size or type.
Back up an unlimited number of Hyper-V Guest VMs with zero downtime. Including but not limited to:
The configuration file
All attached virtual drives
The contents of memory (if the machine was running)
The full tree of saved checkpoints
Using our Server plan, create live backups of Microsoft SQL Server, MySQL, and MariaDB with zero-downtime.
Protects SQL Server 2005 and above, including SQL Server 2019
Supports Oracle MySQL, MariaDB, and Percona Server
Perform backups of entire disks or individual partitions for bare-metal system recovery. Disk Image Backup
Add Disk Image Backups to any plan $3.95 CAD/month per
device
Protect Microsoft 365 data stored in OneDrive for Business, SharePoint Online, Exchange Online, and Teams. Office 365 Backup
Select one of our backup plans to get started. $2.45 CAD/
month per user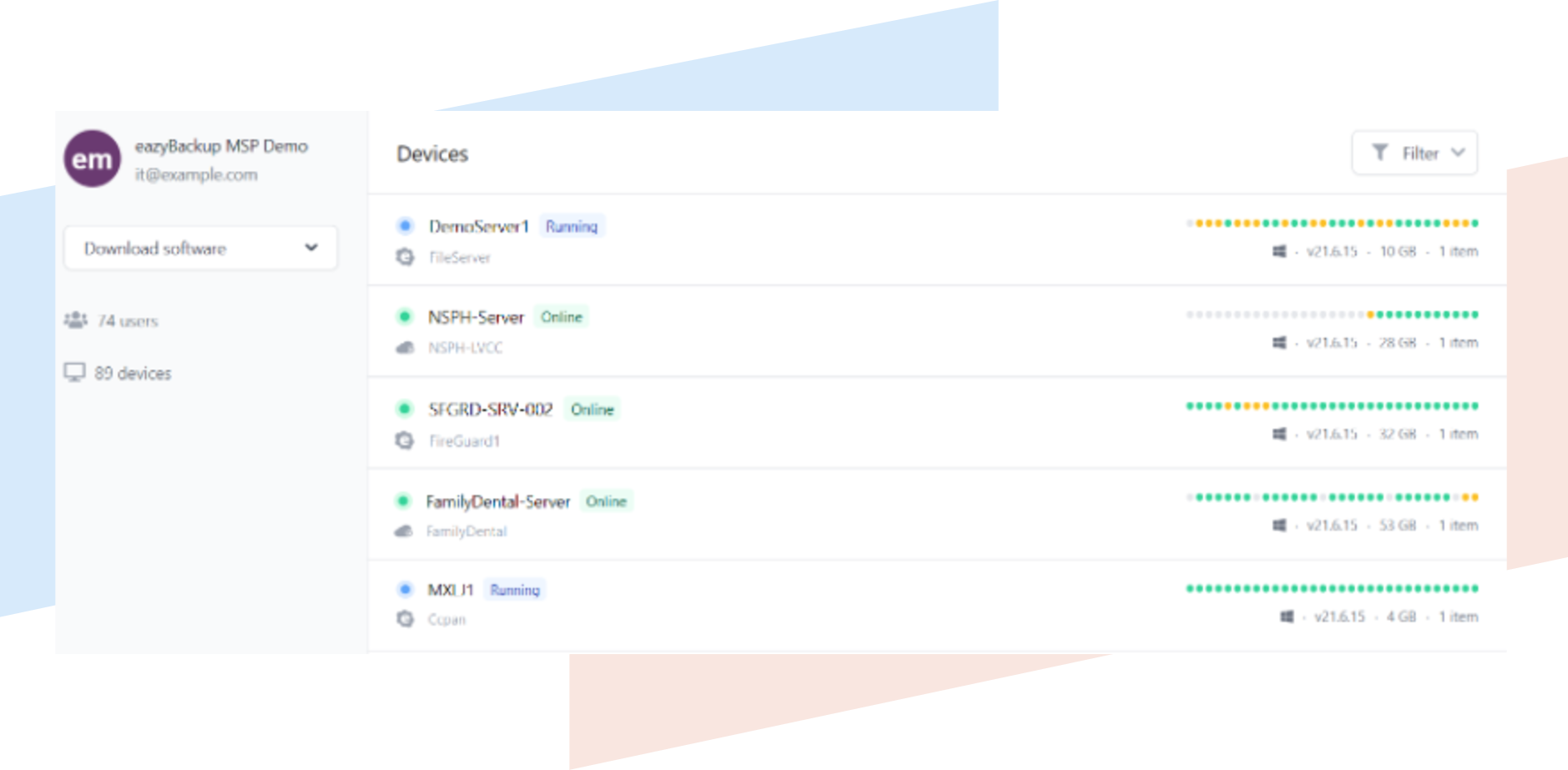 Get complete remote management capabilities for all of your connected devices.
Create and manage backup jobs
Modify backup file selections with remote file system browse
capability
Manage schedules
Manually start / stop backup jobs
Manage storage locations, including cloud (eazyBackup AWS,
Wasabi, B2) and local drives
Perform restores to connected devices
Run test restores (data is downloaded but not stored on the
connected device
Real-Time Central Monitoring
Work from a single pane of glass monitoring the live status of all your devices at a glance. View real-time backup progress, review backup logs, and monitor usage statistics.
View real-time backup activity
Remote start / stop backup jobs
Review backup logs for up to 60 days
Monitor usage statistics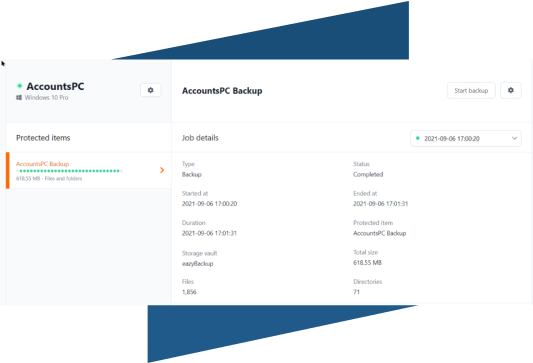 Bring Your Own Software, Use Our Storage
Canadian S3 Compatible Cloud Object Store
Comply with Canadian federal regulations and industry standards for data privacy and security with our CGP registered, HIPAA and PIPEDA compliant Canadian S3 compatible cloud storage, with clear and concise monthly pricing.

Veeam® Backup & Replication
Our S3 compatible object storage can be used with Veeam Backup & Replication for high performance, afforable direct to cloud backups.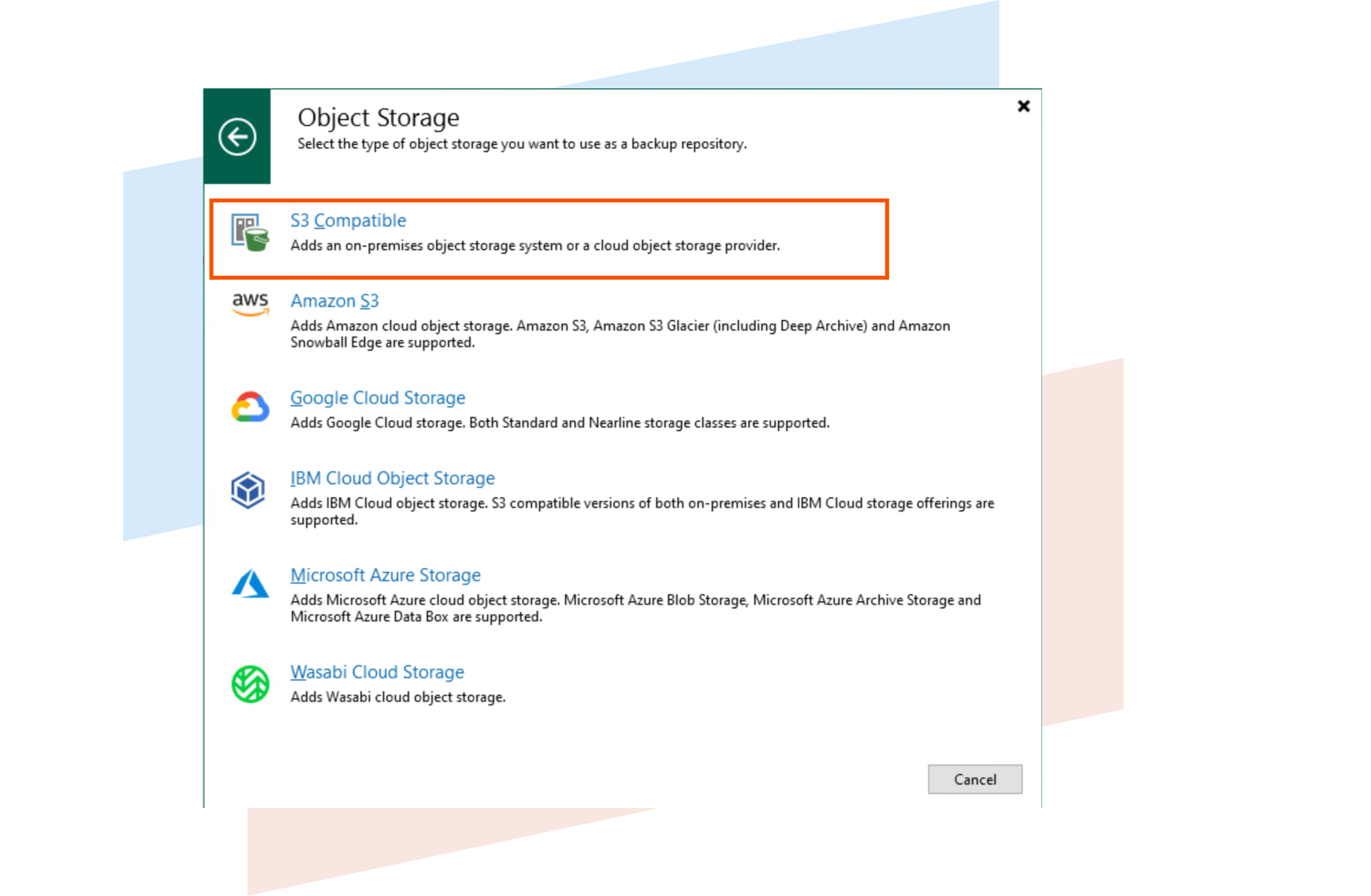 Contact Us for Assistance
Need a quote? Tell us about your computers and storage requirements.
[[[],[],"and"]]
keyboard_arrow_leftPrevious
Nextkeyboard_arrow_right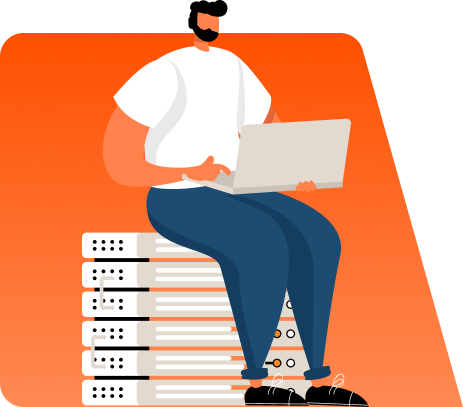 15 day trial. No credit card required.