Two-Factor Authentication for Backup Accounts
With eazybackup it is possible to enable two-factor authentication using a time based one time passcode for use with the both the backup software and the web control panel.
To configure this option, you will need to login to the backup account from the control panel https://panel.eazybackup.ca/
In the panel, open the account settings, click on My Account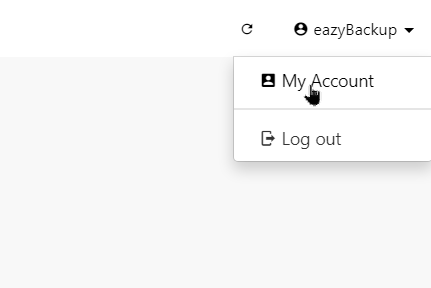 Enable the option for two-factor Authentication (TOTP)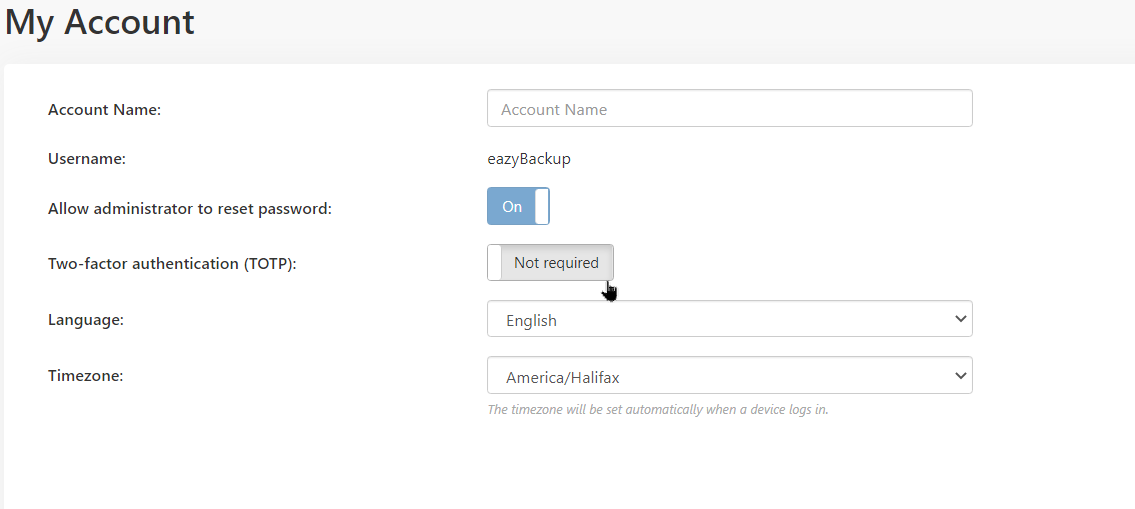 Scan the image with your two-factor authentication app, then enter the six-digit code from the app. Save the settings to enable the feature.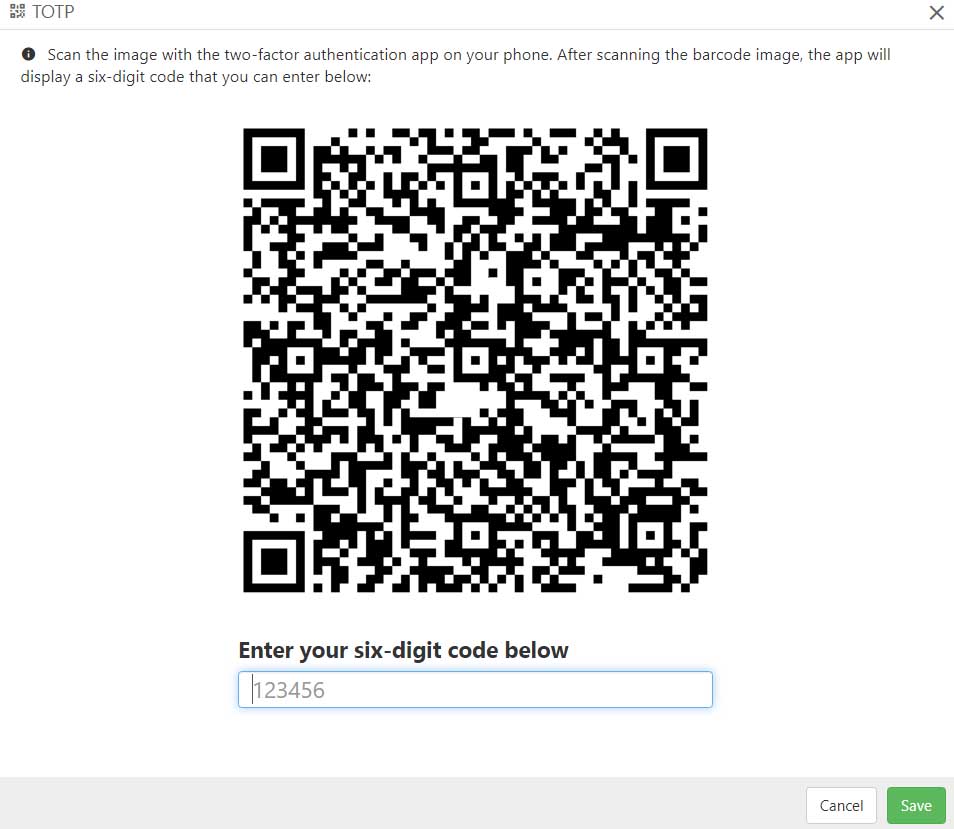 Now, when logging into the web control panel and the backup software,  your two-factor code will be required.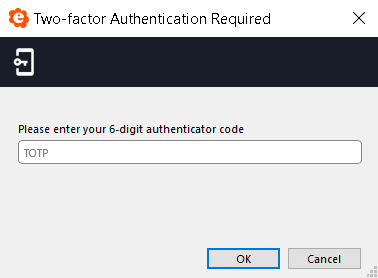 Additional Account Security
As an additional security measure we recommend disabling the option to "Unlock automatically at start-up" and engaging the application lock each time you close eazyBackup. If the lock has not been enabled, the software can be opened without the requirement to enter the account password or your TOTP.
Confirm that your backup account password is memorized or stored safely before locking the application.
Open the eazyBackup application, select "Account" at the bottom left side menu,
Select "change account settings" button,
On the Account tab, click the "Lock…" button to the right of the Username field.
If you confirm the confirmation to lock the application, the program immediately locks and closes. Your password (and TOTP if configured) is required to open the application again.
Each time you login to the application you must lock it again following the steps above.