Seed Load Walkthrough
This is a walkthrough of our Seed Load process. Using this method allows you to perform your initial backup to a local external hard drive and then courier the external drive to the server administrator.
Open the eazyBackup application and select the "Accounts" menu. Click on "Add Storage Vault"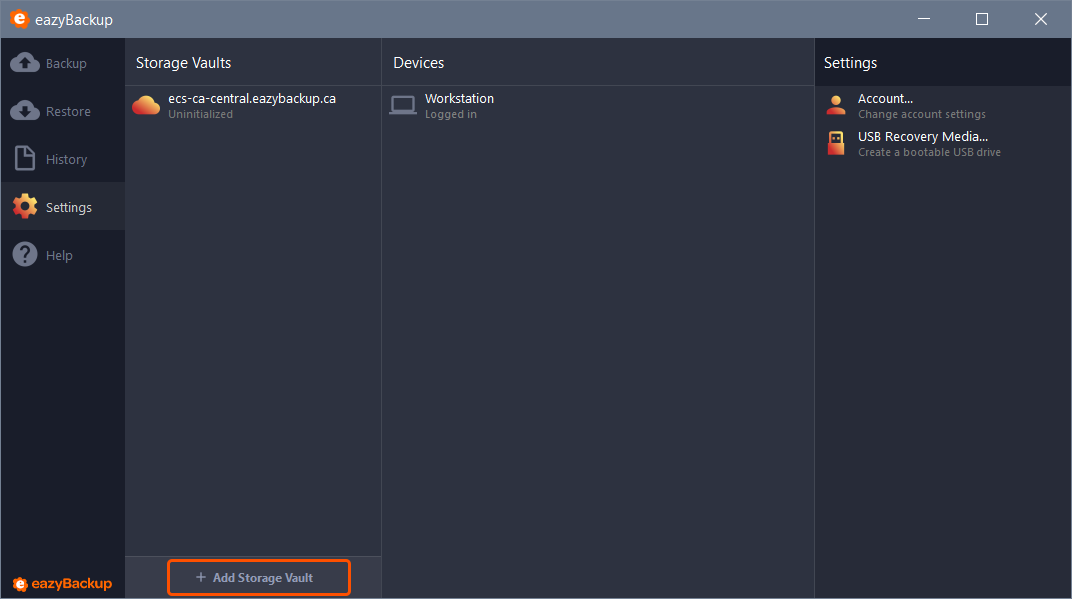 Select 'Custom' to create a local storage vault.

Name the new vault something descriptive.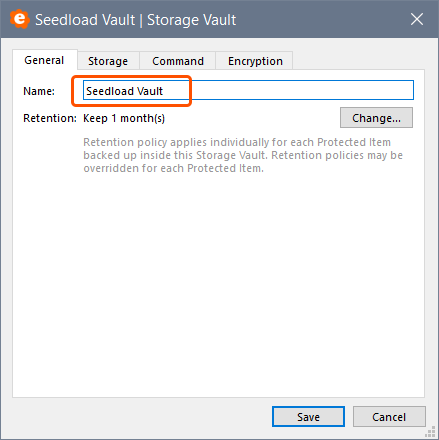 From the 'Storage' tab, select Local Path from the device storage drop down menu.
'Browse' and select the device you are going to use to store the backup data. Click Save to continue.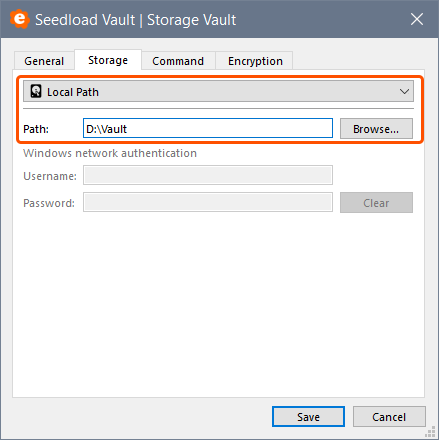 The local vault will be used to store the seed data. Create a new "Protected Item" for the seed load backup. Select the "Backup" menu and "Add Protected Item".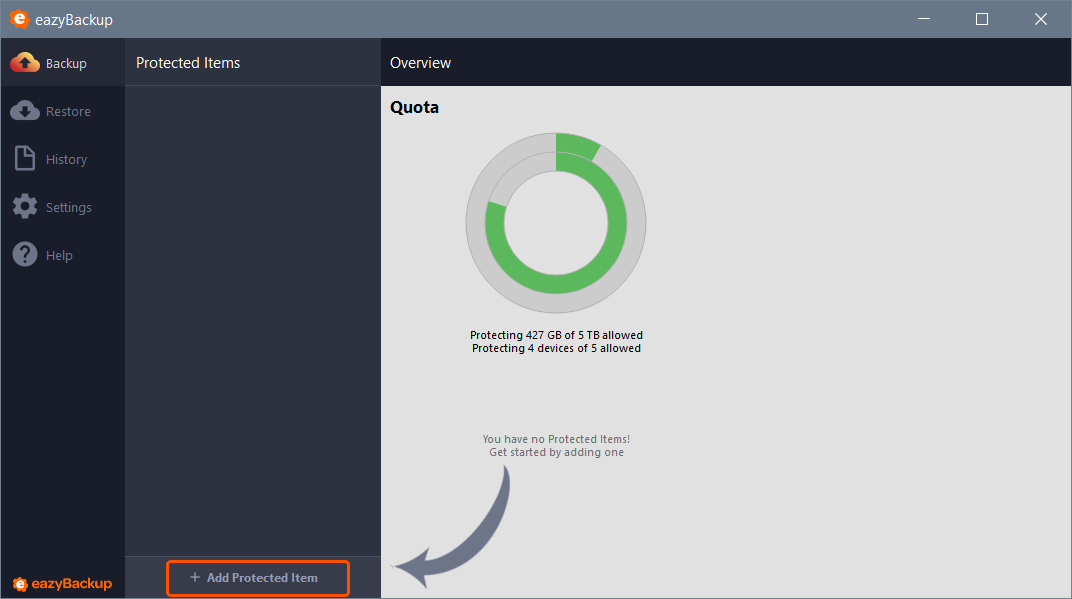 Give your Protected Item a friendly name, something to identify what you are backing up.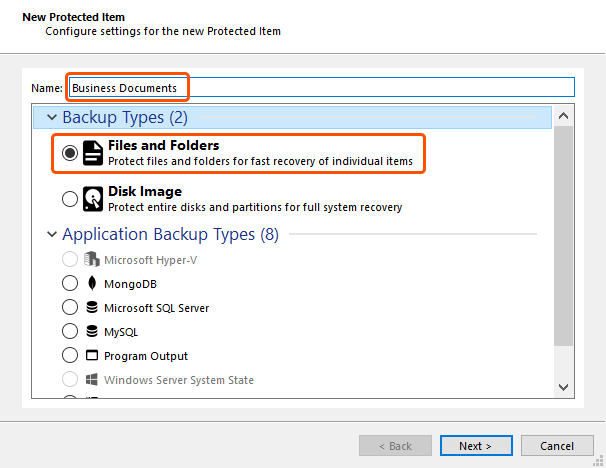 Proceed to select the files / folders you want to include in the backup.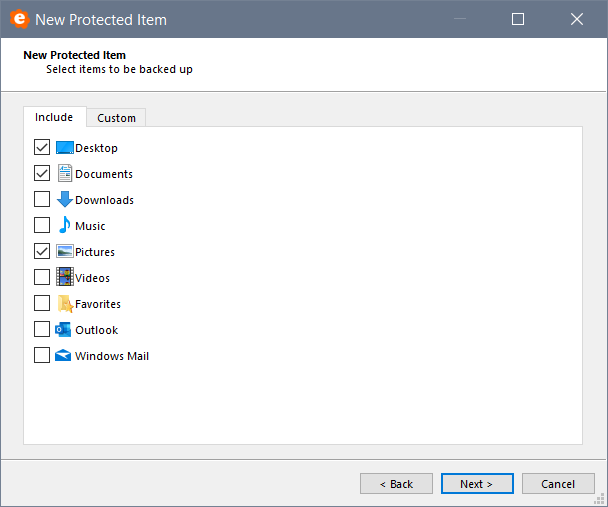 Schedules can be configured at a later date after the seed load backup has been imported account. Our team will advise you when it is safe to begin scheduled backup jobs.
When you are ready to start this backup job, you will be prompted to select a Storage Vault. Select your local Storage Vault (which you created earlier) as the destination.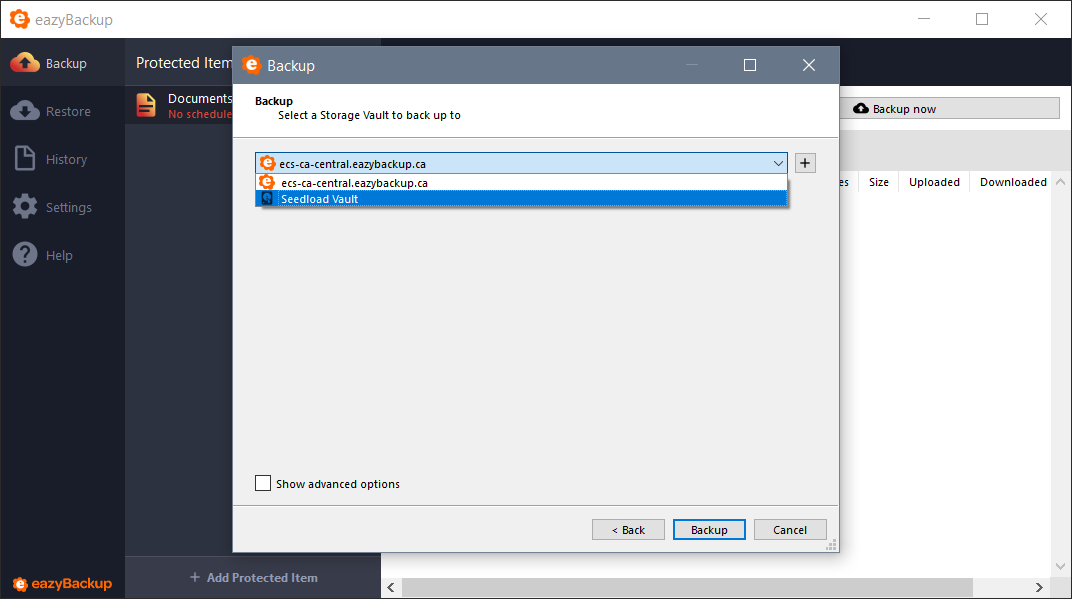 When you have completed your backup to the local device, contact eazyBackup for shipping instructions.