Error "Access is denied" when backing up files and folders on Windows
An "Access Denied" error message means that the Windows user account running the backup job does not have access to read the file content.
Current versions of eazyBackup automatically create a service account with all necessary permissions to read local files. If you are experiencing "Access Denied" errors you may be trying to back up a network path that has been mounted as a directory. Please see the "Accessing Windows network shares and UNC paths" article for more information.
If you are experiencing "Access Denied" errors and you are certain that you are not backing up a mounted network path, you may need to change the eazyBackup Delegate service log-on user.
Press Windows Key + R to open the Run box.
Type services.msc, press OK.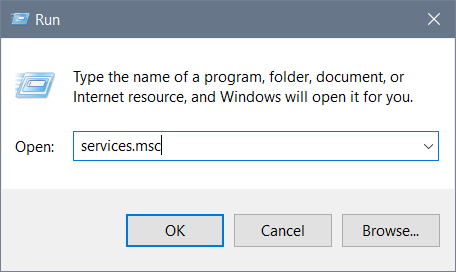 In the list of services, locate the eazyBackup Delegate service. Double click to open.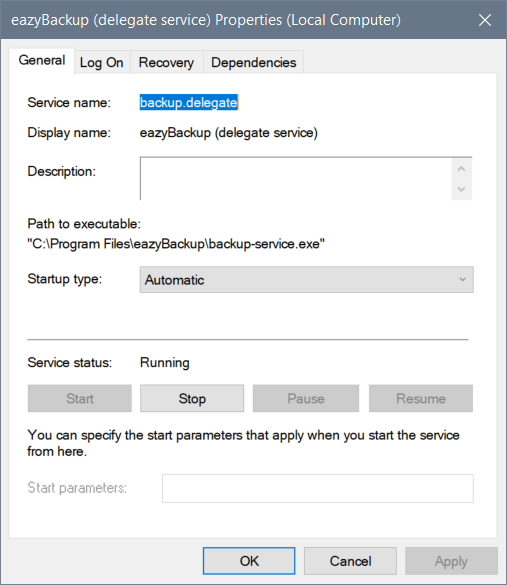 From the Log On tab you will need to change the 'This account' user from eazybackup.delegate to an admin user that has read permission to your selected files.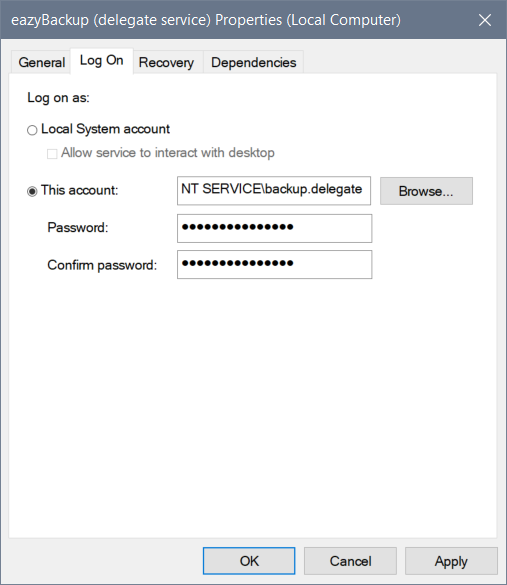 Enter the password for your admin account, press OK to confirm the changes.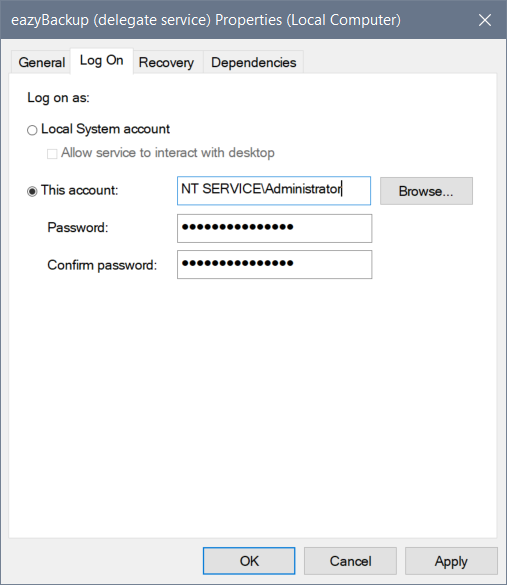 Restart the service for your changes to take effect.