Backup Report Email Address
Email addresses can be configured from two locations:
 Desktop application Accounts Settings page
Client areaManage Accounts page
Email reporting can be enabled and disabled per account
Backup reports can be sent to one or multiple addresses
Open eazyBackup, select the "Account" tab, and click on "Change account settings" to update the email address.
Uncheck "Receive backup reports" to prevent eazyBackup from sending an email copy of the backup job. Logs can still be viewed from the "History" tab in eazyBackup.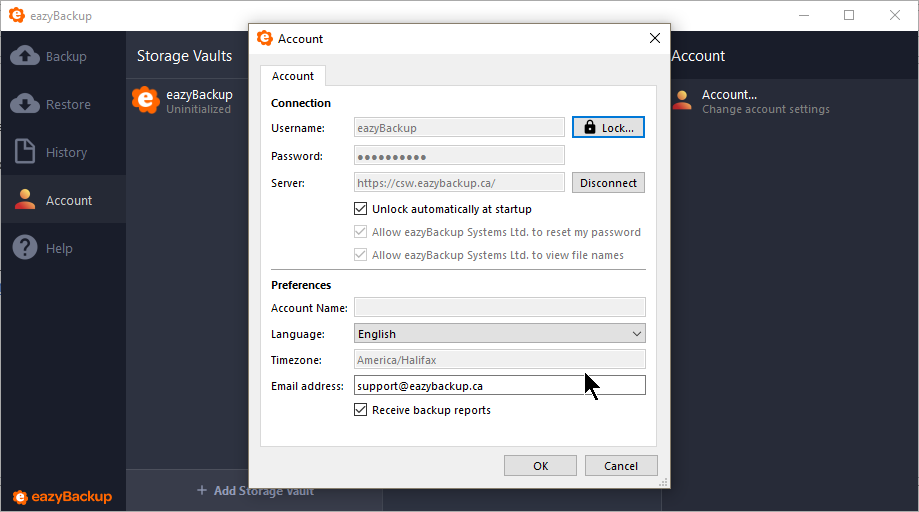 Sending reports to multiple email addresses
You can configure eazyBackup to send reports to multiple email addresses. Use comma separated format as shown below for multiple addresses.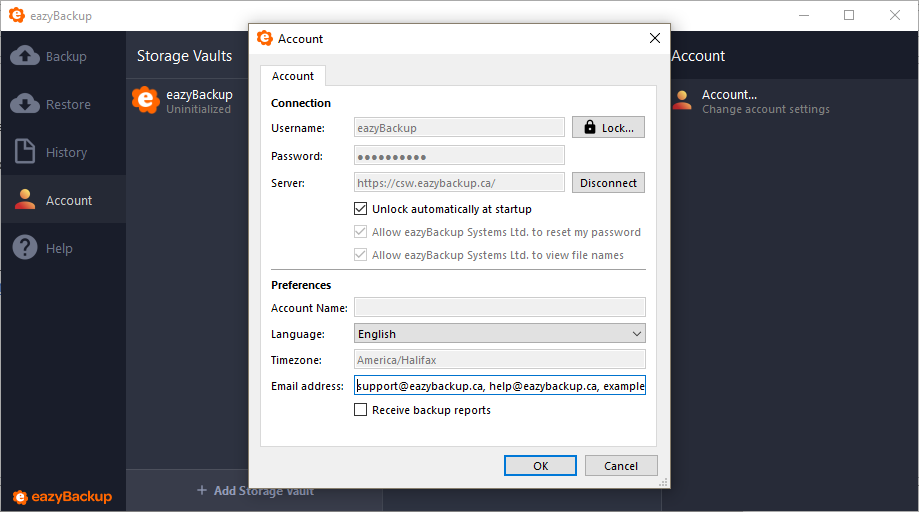 Configure report email from the client area
From the Manage Accounts page in the client area, you can configure basic email report settings
Enable / disable reporting
Add / remove and update email addresses