Secure, Affordable Cloud Storage for Comet Backup MSPs
Cost-effective, scalable S3 Object Storage: Secure, Reliable, and Purpose-Built for Comet Backup

Effortlessly Manage Growing Data with Scalable Object Storage

Scalable and Affordable: Cloud Storage Tailored for MSPs

Usage based billing and no minimum price or contract term: Pay as You Go.
Marchandises contrôlées
Conforme
Comply with Canadian federal government regulations for handling the storage of controlled goods data by using our CGP registered cloud storage. CGP accreditation means our service confirms to the highest levels of cloud storage compliance, suitable for technical data that has military, aerospace or national security significance. Voir notre certificat
Comet Backup-Optimized Cloud Storage
Utilize eazyBackups' S3-compatible cloud storage that easily integrates with Comet's all-in-one platform to protect your data.  Integrate our storage with your Comet Backup server or backup direct from the Comet client.
Point your domain to our storage for a complete rebranding solution
We will work with you to ensure the eazyBackup brand is not exposed to your clients
Hot, high performance cloud storage solution
S3 Object Lock for long-term secure storage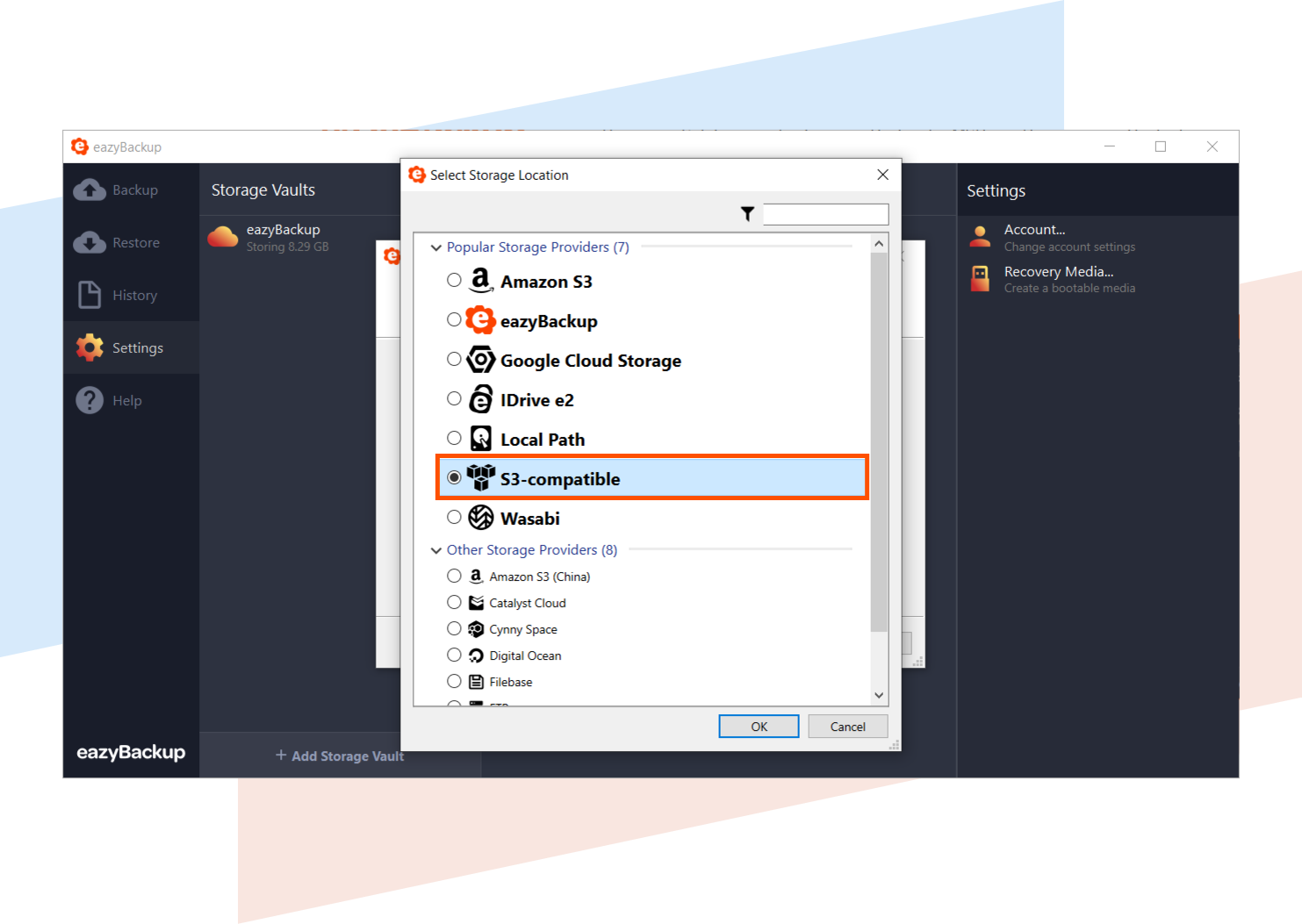 Comply with federal regulations and industry standards for data privacy and security with our CGP registered, HIPAA and PIPEDA compliant S3 compatible cloud storage, with clear and concise monthly pricing.
CGP accreditation requires that eazyBackup to conform to the highest levels of cloud storage compliance
Cloud privé 100% appartenant à eazyBackup
PHI compliant storage for personal and health related data
Health Insurance Portability and Accountability Act
eazyBackup stores and maintains electronic health records in accordance with HIPAA and PIPEDA. eazyBackup uses security best practices and technologies to ensure the physical security of its facilities and to maintain the privacy and integrity of electronic data and digital records.
A Cost-Effective Solution
Usage-Based Cloud Storage Billing that is Simple, Fair, and Transparent
$7.50 USD/TB per month
2 TB of transfer included with every 1 TB of storage. 1 TB ingress and 1 TB egress
Pay as You Go with true month-to-month billing. Compare us with competitors like Wasabi that have a 90 day minimum storage duration policy
No API request charges
Reserve capacity and volume discounts. Contact us for competitive price quotes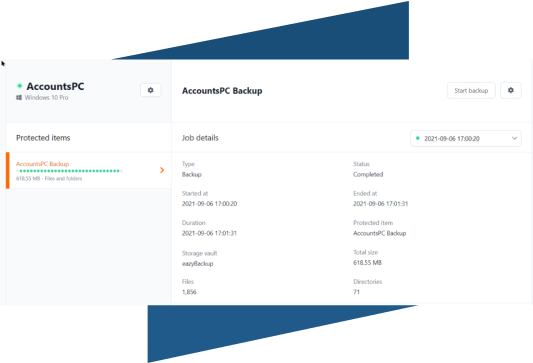 Nous contacter pour l'assistance
Vous avez besoin d'un devis ? Faites-nous part de vos besoins en matière d'ordinateurs et de stockage.
[[], [], "et"]]
clavier_flèche_gauchePrécédent
Suivantclavier_flèche_droite