Kroll Pharmacy Management Database Backup
We reccomend performing a daily backup of the Kroll database. Start the backup after business hours to ensure all patient data is included in the daily backup.
We suggest that in addition to the Kroll data, you backup all of the files on your server with our File/ Folder Protected Item. You can also perform a Disk Image backup in the event that you require a bare metal disaster recovery solution.
At a minimum it is critical that you back up your Kroll database files from the default location C:/KrollWin/Backup folder.
To perform a cloud backup of the Kroll database, you will first need to perform a local backup of the Kroll database using the Kroll windows 10 application. The local database backup can then be backup up by eazyBackup to the cloud.
Open Kroll pharmacy software and log in as an administrative user.
Click on the File Menu > Configuration > Work Station > This Workstation.
In the Station Configuration window, click on the "Backup" tab
In the Backup Location, specify a local folder where a copy of the backup can be stored. Make sure you have sufficent free space on the destination drive. The database backups are typcially 40-60GB each and you should have free space to hold at least one weeks worth of local backups.
The default backup location is C:/KrollWin/Backup
The Kroll application will perform a daily backup to the Backup Location you specified.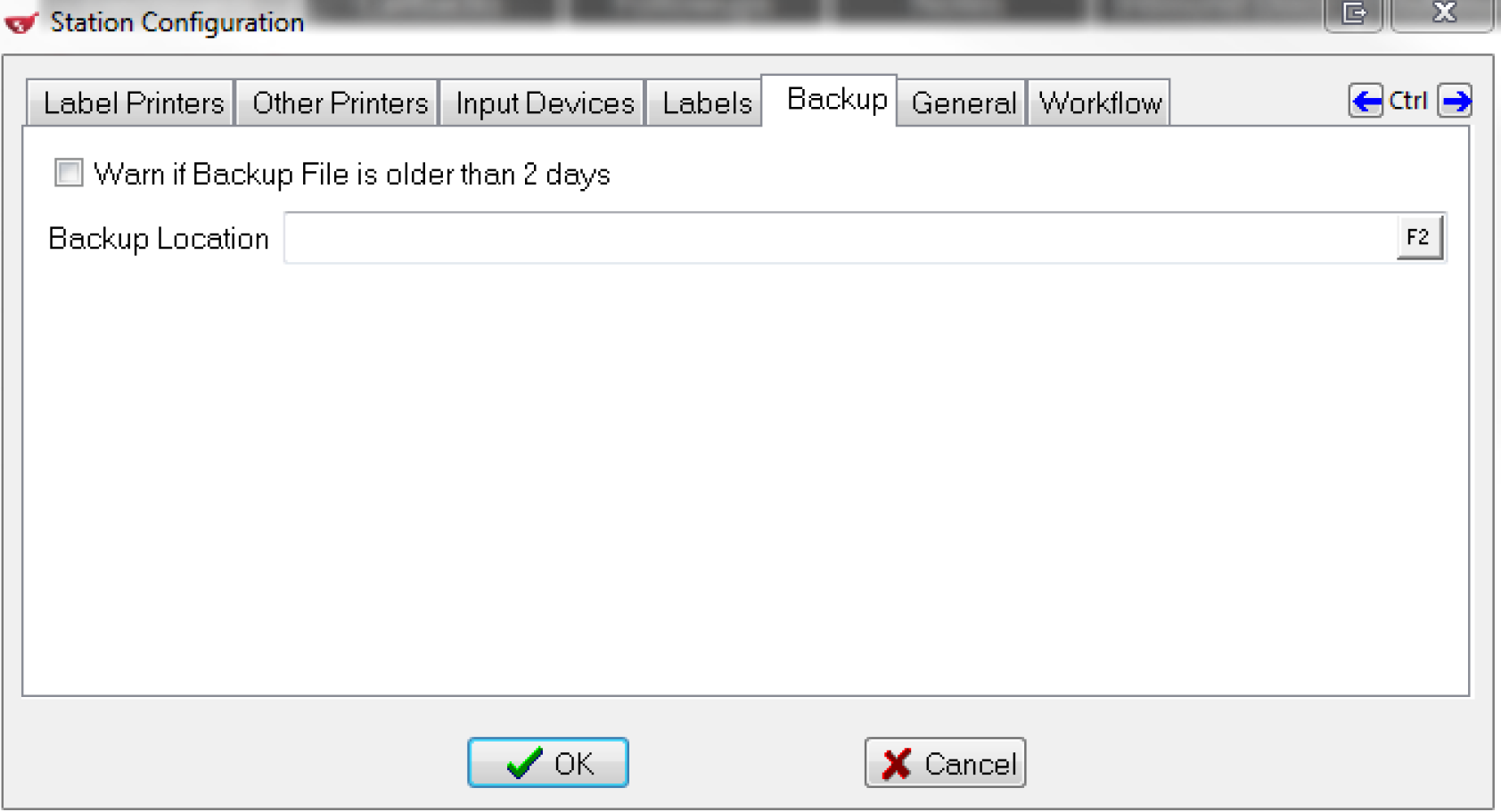 Once you have Kroll configured to make a daily backup to the local device, you can configure eazybackup to perform a daily backup of your local files.
Step 2. Schedule eazyBackup to backup the Kroll database export
Open the eazybackup desktop application
Click Add Protected Item
Choose Proted Item type "Files and Folder"
Click the Custom tab
From the Custom file selection tab, choose the location where you scheduled the daily export of the Dentrix database.
Click Next in the Protected Item wizard until you reach the Schedule option. Create a new daily backup schedule for this Protected Item.
Remember that your Kroll database export must have completed before eazyBackup can start, allow enough time between when the Kroll application exports a copy of your database and when eazyBackup is scheduled to run.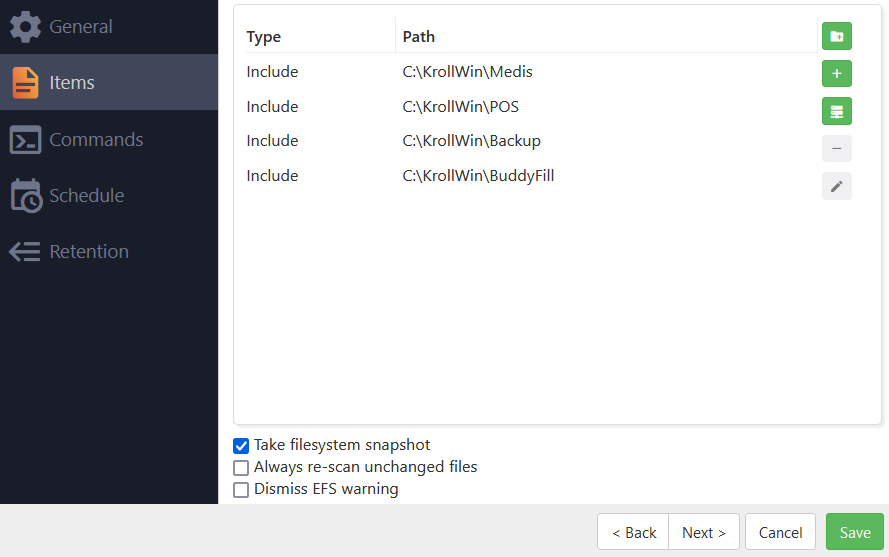 At a minimum you should backup the following locations with the eazyBackup desktop application. After the backup has complted, we reccomend you preform a full restore so that you fully understand the process of backup and restoring in the event of an emergency.
C:/KrollWin/Backup
C:/KrollWin/Medis
C:/KrollWin/POS
C:/KrollWin/BuddyFill