Microsoft 365 Cloud Backup Solution
Our cloud-to-cloud backup solution for Microsoft 365 services provide you with a simple, easy to use method of backing up, archiving and running ultra-fast granular restores. Easily bounce back from file deletion, ransomware attacks, user errors, and data corruption!

Avoid Office 365 Data Loss
Simplify your backup and disaster recovery
process with our cloud to cloud backup
solution.

$2.45/month per user, plans include
technical support and a central
management dashboard.

Scaleable For Any Team Size
Start with a subscription for 1 user
and easily scale to hundreds of
users.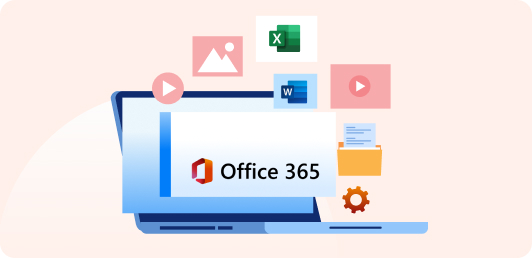 Microsoft doesn't back up your 365 data
Protection against accidental or malicious deletion
System and human errors
Microsoft 365 default retention periods for storage of deleted data
are not long enough.
Hackers, ransomware, and malware
Departing employees, a rogue administrator or hacker can easily destroy data in Microsoft 365
What does Microsoft provide:
OneDrive and SharePoint Online both include retention policies you can configure, providing you the ability to restore files and libraries from a previous version. If your organization has Office 365 E3 or E5 licenses, you can deploy default retention labelling, and you can use the preservation hold library to keep data as long as needed.
While Microsoft does provide you with data protection tools on their platform, the built-in-solutions for configuring retention labelling, setting up data preservation policies, and recovering different types of data can be complex and time consuming.
Microsoft's tools for recovery seem to be focused first on helping users to recover data from accidental deletion, with larger or long-term restores being a more complex process which often necessitates having contract or in-house IT support.
Protect Your Critical Office 365 Data
Our cloud backup solution has been developed from the ground-up to protect Microsoft
365 data stored in OneDrive for Business, SharePoint Online, Exchange Online and Teams
Backup OneDrive for Business
Backup your sites, lists, libraries, folders, metadata, security
settings and version history.
Backup OneDrive folders, files, libraries, metadata, security
settings and version history.
Backup Microsoft 365 Exchange Online
Backup your mailboxes, calendars, contacts, and more.
Securely back up entire teams, channels, conversations,
meeting items, and more.
Microsoft 365 data protection priced per user, select one of our
cloud backup plans to get started.
Bare-metal System Protection
Benefits of eazyBackup Office 365 Backup

Backup Automatically or On-Demand
Start an on-demand backup job anytime you need or configure automatic backups
using the built-in scheduler.
Monitor and manage all your Microsoft 365 mailboxes, OneDrive, SharePoint, and
Teams backups through our online dashboar
Granular Backup and Recovery
Backup all your Exchange and SharePoint data or select only specific items, folders, or site collections. Recover individual files, folders or emails quickly with granular point in time restoration.
High-perforamce Backup Search
Easily search for specific Microsoft 365 items and download the critical file or restore it back to the platform
Canadian Technical Support
Enjoy top-tier technical support from our knowledgeable Canadian team, included with the price of your subscription.
High-perforamce Backup Search
Keep all your 365 data forever and restore your oldest snapshot as fast as your most recent.
Backup to multiple locations with cloud and on-premises support
eazyBackup for Office 365 lets you Schedule automatic backups to local storage devices and cloud storage for the ultimate redundancy.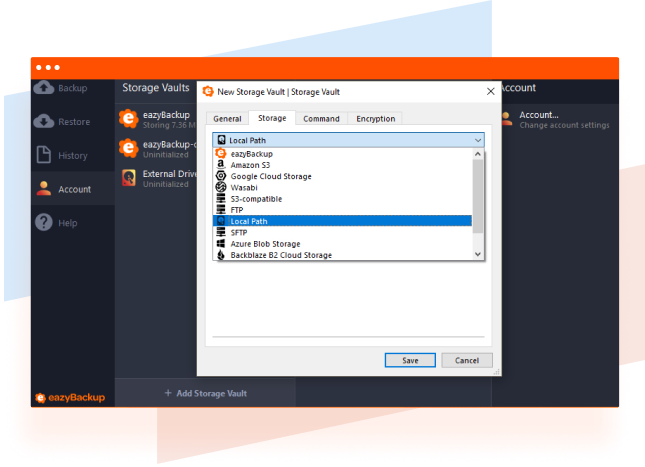 MSPs: Get a private label Version of eazyBackup.